Layout and book design displaying the final collection of fashion designer Orlanda James. Orlanda's six final garments use the hoodie as a way to focus on themes of masculinity, surveillance and mental health. The three books were designed, printed and hand bound, all contained within a tracing paper sleeve.



Layout & book design for 'HALF TRUTHS' by Seren Metcalfe: "A publication housing a collection of daily passings - a mixture of daily strolls and daily scrolls gathered into an autobiographical archive of semi-truths. It attempts to be research; to explain things, and act as a navigation system for my thought processes as well as being a directory of current artworks."
Ocean Skin
Category: Publication
Spec: 120 x 270mm,
Date: 2018
w/ Riona
Menezes
A publication capturing the spirit of the seaside town of Folkestone using the text Mare Liberum.
The publication uses image and text created from reused reproduced and reimagined drawings collected at the place. The photographs are created from vacuum formed shapes of the drawings shot with coloured lights emulating light hitting the ocean's surface.



Fifty Shades of Yellow
Category: Publication, Exhibition
Spec: 135 x 135mm,
Date: 2019
w/
Georgia Collins & Francesca Parisi
A publication in response to Michael Marriot's exhibition
"You Say Volvo, I Say Potato..."
, which were both exhibited at the Stanley Picker Gallery.
After a discussion with the artist, we agreed that a main component of the exhibition is celebrating the mechanical objects that are hidden inside the car rather than the outside. The folding technique of the publication represents an engineered object with a surprise on the inside.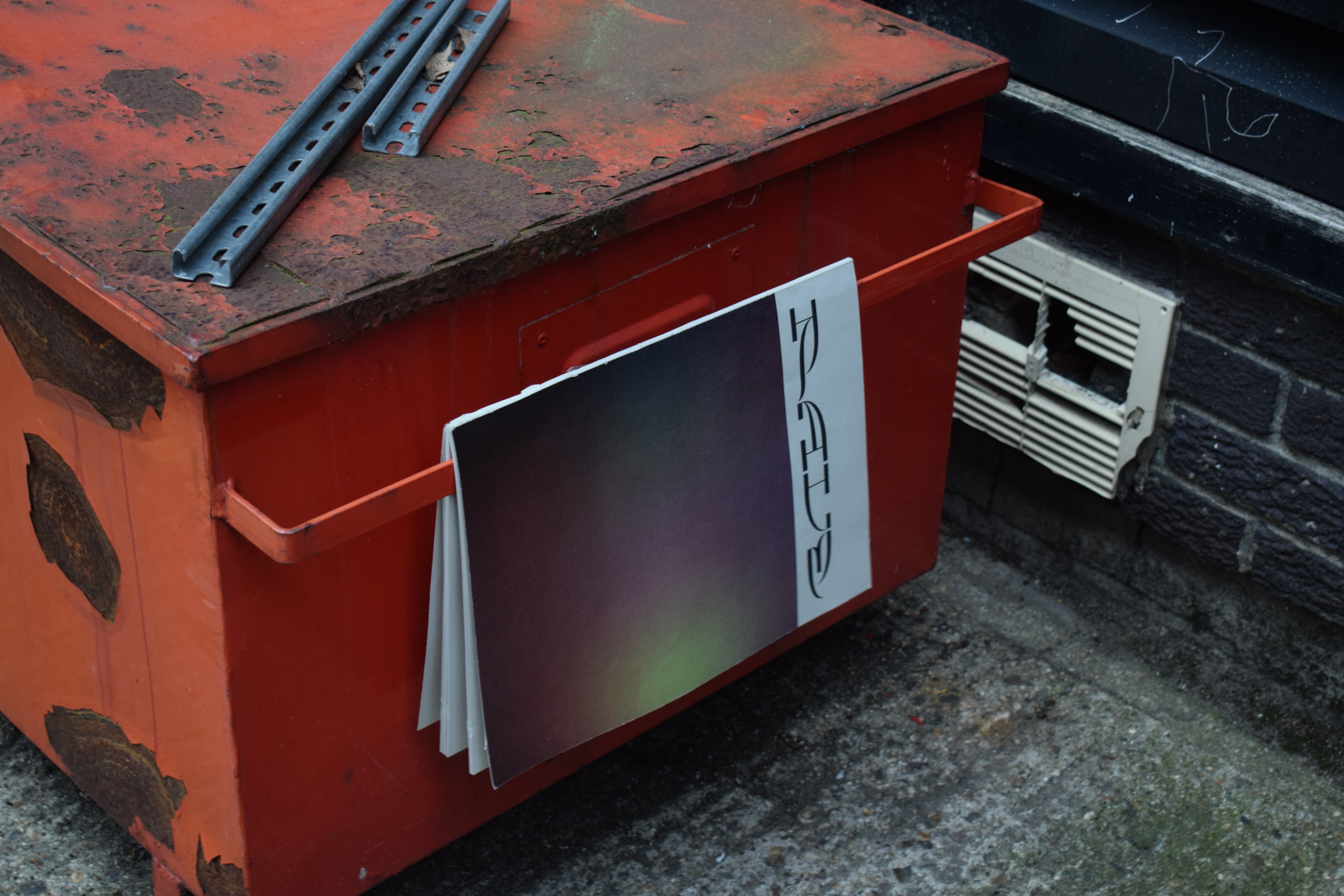 Research Books


Category: Publication
Date: 2019-2020
Documentation of the project research and process.